This is the optimal way to walk around Ljubljana and be able to see all of the space invaders. Some of them are inside Mglc – International centre of graphic arts so make sure to check their opening hours.
There are two versions of the map. One with all the space invaders and another one that doesn't have the few that are a bit out of the city centre.
This map is not trying to be the reference and instruction chart how to find them. It's meant as a rough guide to plan your adventure.
If you're interested in how this was made or you'd like to make your own version you can read about it in my Finding optimal route between different points on a map article.
Source data from @xenia6 and a big thanks to @Hirkani for working with me on this project.
Full map
Optimal travel time 3:53 hours, distance 19.5 km. View on Graphhopper.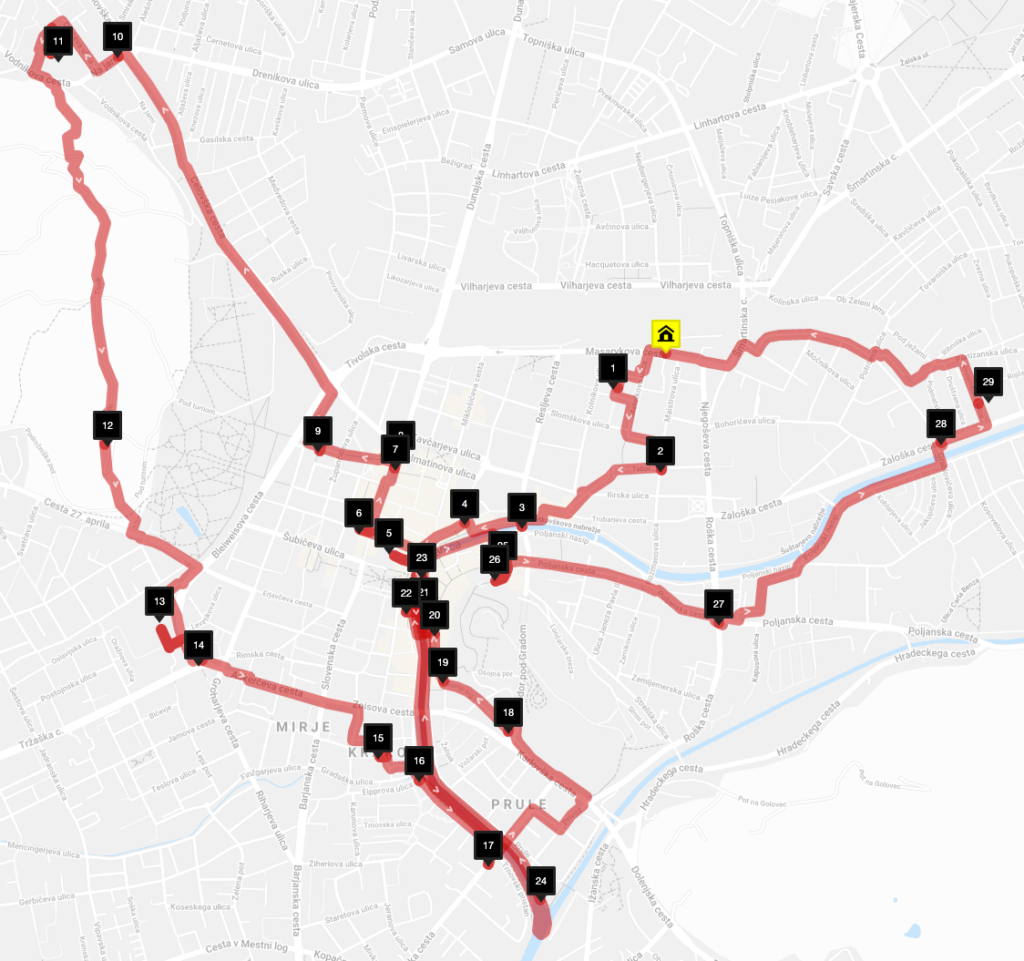 Central only map
Optimal travel time 2:54 hours, distance 14.5 km. View on Graphhoper.