UX community in Slovenia is slowly waking up, even though this might just mean I had lunch with @mitjamavsar. The discussion evolved around tools for wireframing and prototyping. Since I'm a happy mac user I pitched for OmniGraffle as it had something that's a killer feature for me – great stencil community.
What's a stencil? It's a small sprite that can be reused in your OmniGraffle documents so you don't have to reinvent UI elements every time  you need them.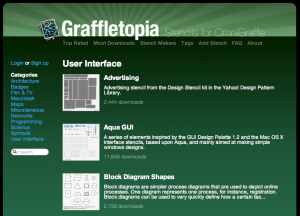 While there are almost too much stencils on the page, one set stands out on its own. Yahoo! Design team Wireframe stencil kit.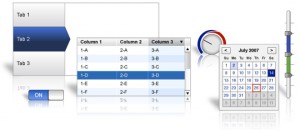 It's available for OmniGraffle, Visio and in more traditional vector formats like PDF, PNG and SVG. If you take a look at only one stencil library this month, let this be the one.
Related articles by Zemanta