Slovenian budget is a 12 billion euro monster that most citizens don't understand or even have remote idea how it's structured and where does their money go. As it turns out, people are just not good at taking abstract numbers to go into billions and understanding proportions and what it means to spend 50 million on one thing and 1 billion on something else.
That is what I'm trying to solve with this Visualization of budget of Slovenia for 2010. Show where the money is going as well as tell a story of a country that's so much in debt that it would be a reason for panic if it happened to a person or a company. Yet we don't seem to talk or address the issue that we're 3.6 billion EUR short of making budget and that we have to borrow more money to pay our old debts.
(click on image for interactive version)
Income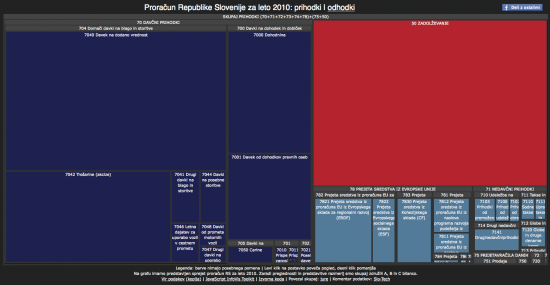 Spending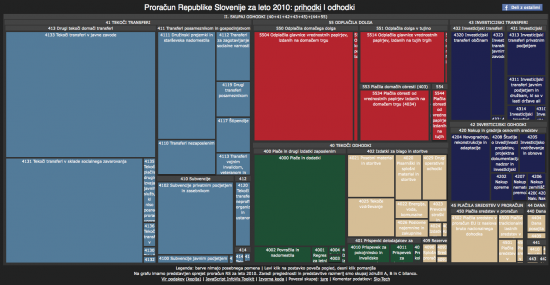 (red is debt)
Lesson
Having access to experts or your own understanding of the data you're trying to visualize is essential. In this case we had to reassemble budget since they form listing in a way that presents debt separately from the rest of the budget.